At 1 2 3 Completed, we specialize in data solutions, DevOps, cloud enablement, and modern system architectures. While these are distinct domains, we take a comprehensive approach, combining them to provide a unified solution. By integrating our expertise, we offer a holistic view of our clients' needs, delivering a cohesive and complete solution.
Complex ETL Projects
Architect for security, scalability, high availability
Tuning and troubleshooting
Implement Multitenancy
Choose best database for your needs
RDBMS and NoSQL
Complete CI/CD implementation
Cloud Onboarding
SAAS architecture solutions
On Premise to Cloud migration
Design for minimum service downtime
Disaster Recovery design and implementation
Modern System Architectures
Full project development
360 view on Security, Performance, High availability, and Scalability
Event driven architectures
Modern system architecture and design
Microservices design and implementations
Breaking the monolith – evolution and revolution
Working with you as part of our SaaS journey was and still is an enjoyable and professional experience. You are professionals in all levels – analysis, design and execution! Complexity is not something you are afraid of.
1 2 3 Completed extensive knowledge and professionalism allowed us to overcome great obstacles and create a well-defined modern architecture
Software Architecture Team Leader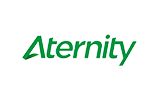 We are very happy with the outcome of the project and are recommending 1 2 3 Completed services to all.
1 2 3 Completed is a top of the line professional IT and R&D integration partner … Their contribution to the success of our knowledge management product and customer satisfaction is crucial ... We highly recommend 1 2 3 Completed work and partnership, and will be happy to share our excellent experience with others.
VP Marketing & Pre-sale, BluePhoenix KMS
Without your great help, I am sure the project we had would have never been finished on time.
Our experts are ready to help with your needs